Brands today are reaping benefits from a more comprehensive approach to web design by embracing research into the customer and how customers feel when they interact with the website. This approach — known as user experience (UX) design — looks at factors such as usability, accessibility, credibility, findability, desire, value, and usefulness. One of the most essential components of creating a good UX is an effective and engaging user interface (UI). The user interface is the aesthetic of the website, and it intersects in many areas with the user experience.
Good UI design always asks the same questions about what the user may want and need that UX design is concerned with — questions which evolve as consumer preferences and technologies continue to shift. And shifted they have. In 2021, consumers all over the world are dealing with the impacts of the global COVID-19 pandemic.
Consumer attitudes, behaviors, and purchase habits have been changed by COVID-19, including the shift towards eCommerce over retail as well as changes in consumer values regarding sustainability and premium experiences that top our eCommerce Trends to Watch in 2021. To manage isolation, consumers have raised their expectations of what they expect from brands online to fulfill needs of connection, personalization, learning, and even play, and a better UI design can help you deliver on those expectations.
According to an Accenture research report,
Underlying consumer needs (e.g. to connect, to be entertained, to learn, to be informed) remain the same, yet technology is changing the way it happens… companies must increase their focus on digital vs. traditional tools to engage with consumers and improve experiences.
This shift in consumer behavior is transforming UI design trends into 2021. Let's take a look at some of the most prominent among them.
1. Dark Mode
Dark mode, also called dark theme or night mode, is a color scheme of light-on-dark, an inversion of the traditional format. Many mobile devices recently switched to support dark mode, which has proven to improve battery life. For OLED (organic light-emitting diode) Google device screens at 50% brightness, dark mode can save about 15% of screen energy; for Apple iPhones, dark mode can save battery life by up to 30%.
Of course, if we're talking UX, dark mode provides more than just useful battery support — dark mode has proven to improve how people feel. Exposure to blue screens has been shown to suppress the secretion of melatonin, impacting sleep. An app used in dark mode emits less light, which in turn reduces the impact of app usage on sleep and overall eye strain. Dark mode is particularly well-suited to applications that include long-form reading.
We recommend UI designers design for both light and dark mode to support user preferences and accessibility.
2. Immersive 3D Elements with AR and VR
The global augmented reality (AR) and virtual reality (VR) market is forecasted to increase by 42.9% CAGR to $1,274.4 billion by 2030. Advances in smartphone and tablet technology are fueling this growth, as the newer flagship devices become preferred hardware for AR and VR. While most of us think of SciFi movies for references to these extended reality or XR technologies, the vast majority of XR use today is not fully-immersive computer-generated environments. Instead, XR technologies have useful applications such as superimposing furniture into live home photos or videos (e.g. Houzz) or Ikea's recipe suggestions with its smart table.
AR, with its emphasis on bringing objects to life, has many applications in the design world. Houzz notes users of their AR feature spent 2.7 times more time in the app and were 11 times more likely to purchase.
3. Soft Shadows
Soft shadows can help bring 2D objects to life and make them look like 3D objects while still adhering to the minimalist design aesthetic that dominated 2020. Beyond simply improving the aesthetic, soft shadows also create a visual cue in the interface to increase the usability of navigation (e.g. buttons) or indicate object positioning.
Modern designs take advantage of soft shadows to cue users with their own expectations of how the z-axis works, including depth, hierarchy, or direction of movement.
4. Skeuomorphic Designs
Skeuomorphism describes objects in a UI that mimic the real-world in terms of how they look or can be interacted with. Skeuomorphic designs mimic real life in some way, creating that sense of familiarity that is so important in UI design. In the past few years, the flatness of minimalist design threatened skeuomorphism, but in 2021 we are seeing a resurgence.
Modern skeuomorphism, therefore, is the bridge at the intersection of digital and industrial design. It is about facilitating non-traditional device interaction without sacrificing usability. It is about enriching and enlivening real world objects in the context of our human physiology. – Justin Baker
Modern skeuomorphism is slightly less literal, with concepts such as texture, soft shadow (as above), and gradients attempting to bring in elements of depth and light to design features. These approaches are particularly important when elements are responsive or in AR / VR applications.
5. User Interface Animation
Interface animation is about more than just moving elements around. When done correctly, animation (and interaction) can help guide users through an experience. They provide functionality as well as good design.
There are an endless number of ways that animation can be used to cue users, including smoothing rotation, state transitions (such as locked to unlocked or month view to day view), dynamic buttons, expandable content, scrolling, or other action state changes. Animations can help consumers move through interfaces more effectively than pop-ups or banners, but UI designers should be careful to ensure that animations do not negatively impact site load time, wait time, or accessibility.
6. Immersive Virtual Events
One of the major changes heralded by the global COVID-19 pandemic has been the shift away from in-person to virtual, for everything from work to social events. While virtual events have been common for years (virtual tours or webinars), more affordable immersive technology such as VR and AR are taking events to a whole new level.
Immersive events follow similar paths of pre-registration and staging spaces, with the event being filled with various experiences such as demos, slide decks, Q&A sessions, polls, and presentations. They tend to be well-suited to social gatherings such as galas, lunch & learns, networking events, trivia or movie nights, or gaming challenges as well.
The NBA responded to the pandemic with the creation of a more immersive fan experience by placing real people on LED screens in the stands. The video boards replicate a crowd for the players, while fans can watch a live feed (with new immersive angles) and shared spaces to replicate the sense of togetherness.
7. Dynamic, Kinetic, and Animated Graphics
Continuing the trend from No. 5 above, animation and interaction are helping to redefine the digital experience and increase user engagement. Kinetic usually refers to the animation of typography elements, and when combined with graphics can create UI elements that both catch the eye and connect on an emotional level.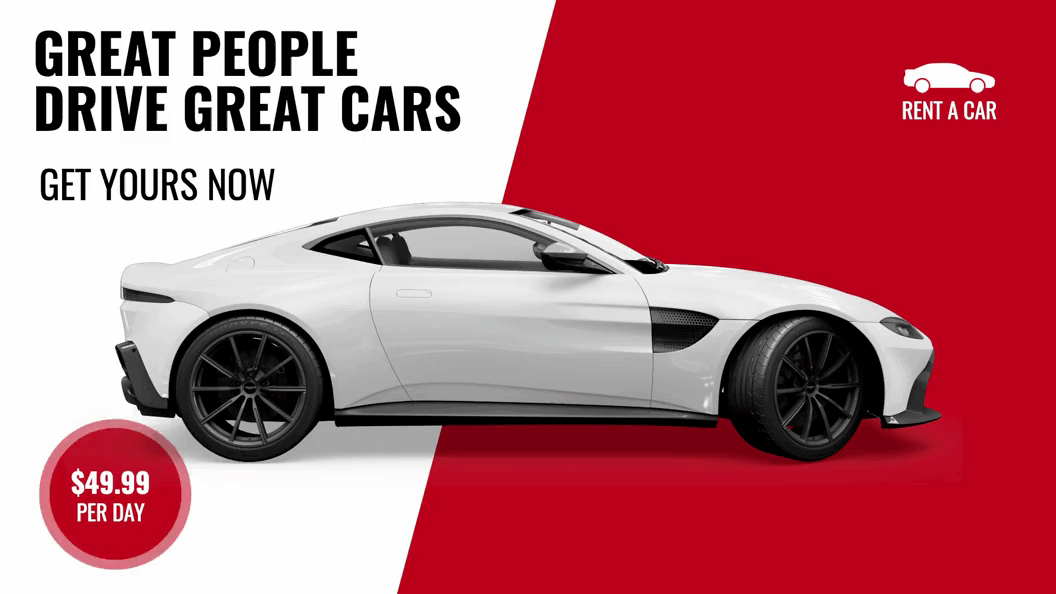 Research has indicated that motion design, the use of animation, can create positive emotional connections and assist with a more intuitive user experience. After all, seeing is doing.
Your Partner in UI Design
Organizations that stay on top of the latest UI trends reaping benefits by making websites and products that are simple to use and that are delighting users with new experiences. Of course, there is a careful balance between being trendy and delivering a user experience that delights — and that's where careful user research and testing sets the winners apart.
At Net Solutions, we bring a diverse team of designers, developers, and analysts to our projects to create friendly, intuitive, delightful experiences. With our proprietary mix of investigative and co-creative methods, we deep dive into your customers habits, desires, needs and challenges to choose the right path toward delighting your customers.
Request Free Consultation
UX/UI Designs That Delight and Thrive