We earlier talked about how multi-tenant architecture scores over single-tenant architecture when it comes to building a SaaS application. You can find full details here. For software vendors, however, SaaS applications development using a multi-tenant architecture is not at all an easy undertaking. The advantages are countless but you need to brace yourself for a tough road ahead. Multi-tenancy testing is one such highly challenging area.
Let's quickly take a look at the following components of multi-tenancy testing before we run through the journey of testing challenges and solutions.
Multi-Tenant testing mainly focuses on the components of Application, Infrastructure, and Network.
Application
Both functional and non-functional testing has to be done on a multi-tenant application. But moving beyond functional and non-functional, a multi-tenant application has to be tested for configurable and non-configurable components across tenants, application up-gradation scenarios. Interface testing, is also essential to perform, as being a multi-tenant, it is important to measure the change done for one tenant over other tenants. The multi-tenant application also requires security testing in the form of multi-tenant isolation and access privilege, validation for roles and application data.
Network
Testing of the network is required to be carried out from the security perspective, flow of data and encryption/ decryption techniques such as SSL (Secure Socket Layer). Testing also needs to be carried out over different bandwidths to ensure the availability of data and its transfer.
Infrastructure
Multi-Tenant applications have to be tested over the infrastructure, having production like configurations, as it is likely to impact the end-user experience. Infrastructure like back up plans, recoveries, storage policies needs to be validated for regulatory compliance.
The Top Challenges And Solutions
Multi-Tenancy application testing challenges are far more complex than those experienced during single-tenant application testing.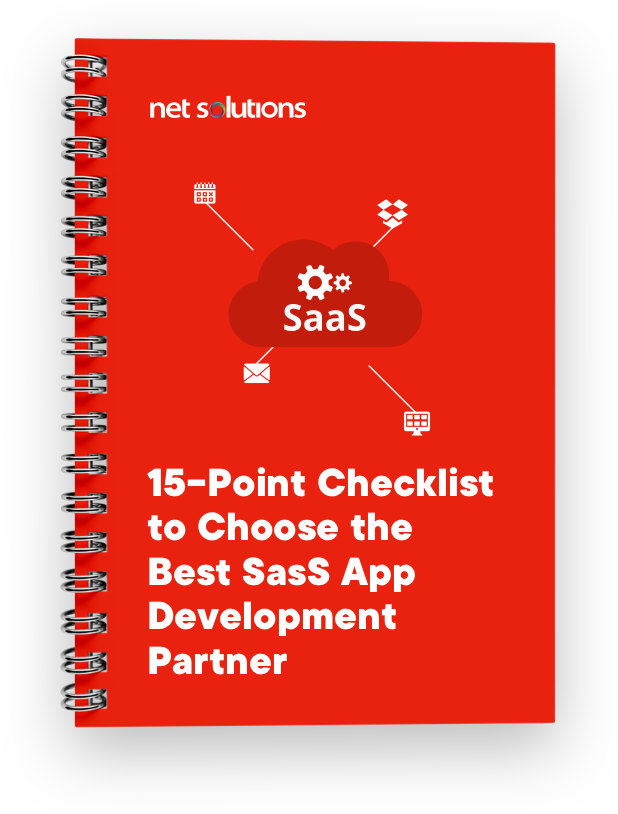 Work with the Best

SaaS App Development Partner

Your Quick 15-Point Checklist

We respect your privacy. Your information is safe.
1. Multi-tenant Application Upgrades
Ways of doing business change frequently now. Every day there is something new in terms of technology and organizations need to meet the expectations in order to sustain the clients. This can be better explained using an example of a banking application. The way we were doing banking a few years back is not the same as we are doing it now.
So, the same software cannot be retained for a longer period due to changing business needs. The same is true for using a multi-tenant application. Multi-tenant applications must be updated frequently and the same will have to be communicated among all the tenants. Sometimes update made to the multi-tenant application for one tenant may not be a requirement for the other tenant. Hence, every change/ update has to be carefully tested so that it doesn't affect the working features for every tenant.
Best way to overcome the challenge of the frequent upgrade is the use of some automation testing tools like Selenium and QTP. Using automation tools, regression testing can be done so as to monitor the correct working features. Automation brings in business values and helps quickly validate the impact of upgrades.
2. Domain and Business Knowledge
The multi-tenant application always contains configurable and non-configurable components. Hence, it is very important to verify that the business logic is customized in such a manner that it will fulfill the purpose of every other tenant with the change in the components. Configurable and non-configurable components need to be thoroughly understood. The solution to test the configuration of multi-tenant is to use automation tool for performing regression and also by preparing test suites/ checklist of all such components/ core functionality across all the tenants and finally validating tenants on the basis of such checklist. Configurable upgrade/ change's impact should be validating across all the tenants.
3. Data Isolation
In a Multi-Tenant application, data isolation is critical and should be managed properly. There is always a challenge in verifying the customization of a shared database schema for one tenant without affecting the other tenant. In multi-tenant application, data should not be allowed to share across multiple tenants and hence protective measures should be taken to prevent sharing of data across multiple tenants.
International Journal of Soft Computing and Engineering (IJSCE) explains the biggest data isolation challenges.
4. Performance and Scalability
Although multiple tenants share the same resources and hardware utilization is also higher on average, it is necessary to make sure that all the tenants utilize these resources as per their requirements. Hence, the application has to be highly scalable and must perform well with the provided resources. In general, terms, if one tenant obstructs major portion of the resource, the performance of all other tenants will not be affected in any way. Scalability and Performance can be tested using performance testing tools like JMeter, Load Runner.
5. Interface Testing
The backward compatibility of a SaaS application interface needs to be validated to ensure that the users do not have to make changes at their end when updates are available. Sometimes SaaS upgrades demand may change in the application interface. So, it is very important to measure the impact of changes over the tenants for which updates are not implemented. It is required to know if it is possible for different tenants to work with new upgraded interfaces or old interface because there might have been some sort of integration of their business logics with the solution to be implemented.
6. Security & Privacy Testing
Since in Multi-Tenancy is based on sharing resources, it is required to ensure the security, accessibility and privacy concerns. Data must be secure and private among all other tenants. The multi-tenant application must ensure that tenants have access only their own data. The application should be tested by accessing/ simulating users of different tenants with different sets of privileges. Preventing SQL injection and testing cookies is another point to be included as a part of security testing of the multi-tenant application. Rapid addition of new features to the application to meet the new customer demands will bring a risk of security/ performance issue. Data encryption should be thoroughly tested to ensure data security among different/ multiple tenants. Proper Authentication and Authorization mechanisms should be used and tested in multi-tenant application to make are highly secure.
7. Simulating live upgrade testing
Another unique challenge while testing a multi-tenant application is to ensure that the live upgrades with zero-to-minimum downtime. This may get complicated as someone might be accessing the application when the application is getting upgraded. It is always required to prepare a proper deployment strategy & plan and this strategy should be tested on a staging environment by QC. Deployment strategy should always be prepared by the shared efforts of the Development team, QC and Client.
To have a better understanding of the user-centered approach in product development, you can read our blog post Why Digital Product Development Must Rely Upon a User-Centered Design Approach.
Conclusion/ Benefits of SaaS Multi-Tenant application
A multi-tenant application has numerous benefits. Multiple tenants can be managed from a single application and the maximum convenience is found in terms of upgradation, renewals, maintenance, and deployment. Multi-tenant applications reduce delivery cost as a single application can be managing for multiple tenants. Automation used for validating the functional and non-functional requirements helps shorten the release cycle of frequent upgrades and releases. Hence it is important to put together the right strategy, automation tests for both functional and non-functional requirements help in elevating the investments and eventually helps organizations to achieve the best business outcomes.
If you are looking for any help in building any digital solution for better customer or employee engagement, please contact us at [email protected].