EXPERT REACTJS DEVELOPMENT COMPANY
Deliver an Unparalleled User Experience With a Customized App
Harness the power of Meta's ReactJS to build a lightweight, high-performing cross-platform app.
Transform Your Business with Bespoke ReactJS Development Services
You can choose to hire dedicated ReactJS developers, or you can decide to work with a world-class ReactJS development company… or you can get both when you work with Net Solutions. Our expert analysts, designers, and developers leverage the flexible, robust JavaScript library to build state-of-the-art, interactive user interfaces from single-page applications (SPAs) and progressive web apps (PWAs) to dynamic, responsive web pages, social media applications, and more.
We offer the following ReactJS development services:
Custom ReactJS Development
The beauty of ReactJS is it affords enormous efficiencies in the rapid development of leading-edge, business-driving applications tailored to your customer and your specific needs. Our process begins with an in-depth analysis of your business challenges to understand and devise the best solutions. From there, we take your project from strategic conceptualization through the creation of an MVP or PoC and fine-tuning and testing before deployment. As a custom web development company, we leverage all aspects of the ReactJS framework to deliver simplicity, speed, and scalability for your web and mobile applications.
Request a Quote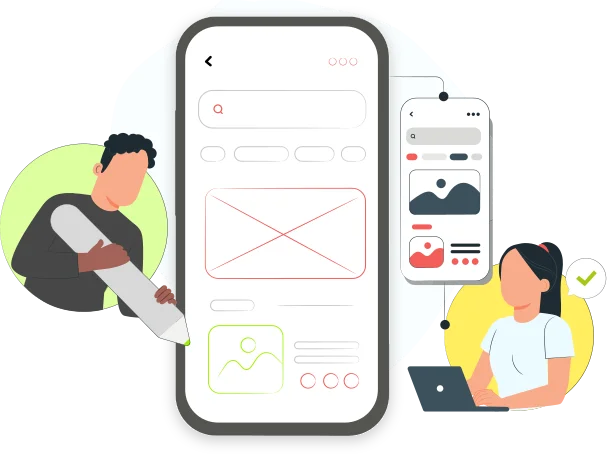 ReactJS UI/UX Development
ReactJS is one of the top JavaScript frameworks for developing irresistible user interfaces and is extra efficient as it's simple to create reusable UI components. Our team of UX experts is skilled in crafting highly appealing, powerful mobile apps and websites using industry best practices and by optimizing ReactJS's design features and robust tool set.
Request a Quote
ReactJS Web App Development
From SWAs to PWAs and all web apps in between, we're a world-class web development agency with expertise in designing a dynamic online experience for your customers. Our comprehensive ReactJS development services ensure your web apps are high-performing, lightweight, scalable, and secure for a state-of-the-art online presence.
Request a Quote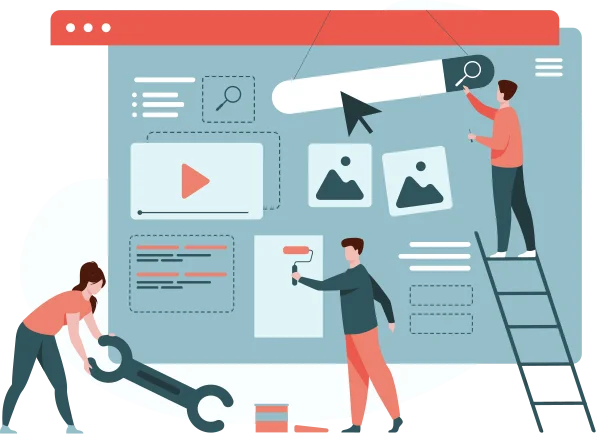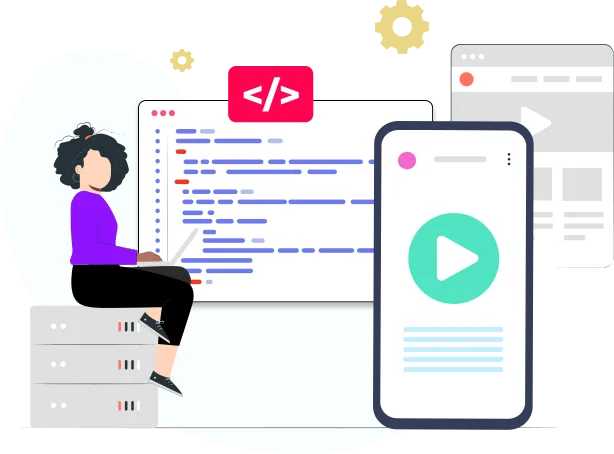 ReactJS Mobile App Development
Meet your on-the-go customers wherever they are, whenever it's convenient for them with a feature-rich mobile app. Our expert ReactJS team harnesses the power of the mobile-friendly framework to swiftly and efficiently develop and deploy cross-platform applications. Because we're a full-service strategic design and build consultancy, we offer full-spectrum mobile app development services all under one roof.
Request a Quote
ReactJS Migration and Porting Services
Whether you're migrating data from an existing ReactJS app or are porting data from another framework to ReactJS, our experienced team is well-versed in hassle-free transitions that immediately elevate your web and mobile experiences with better security, interactivity, features, and functionality without any downtime.
Request a Quote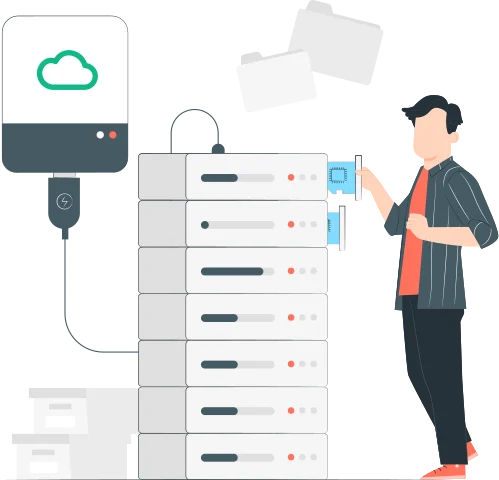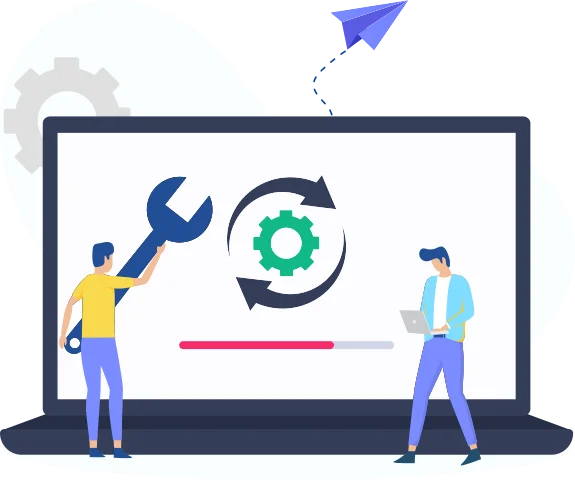 ReactJS Maintenance Services
Designing and developing your web or mobile app is just the starting point. When you hire our ReactJS development company, we're here for you for the long run. Our expert developers are continuously trained on the latest technological advances and make the most out of the vibrant ReactJS community to keep your digital assets updated and upgraded to support your ongoing business objectives. You can count on our around-the-clock support services for optimized workflows and smooth ReactJS app upgrades that maximize efficiencies for excellent ROI.
Request a Quote
ReactJS Development Team Augmentation
Consider us your extended arm when you need to hire dedicated ReactJS developers to ramp up your operation quickly. We routinely help our clients scale up (and down) to accommodate their business needs with our carefully vetted ReactJS experts and following the offshore development model/ dedicated development team model. We're here to help you meet your business goals easily and cost-effectively.
Request a Quote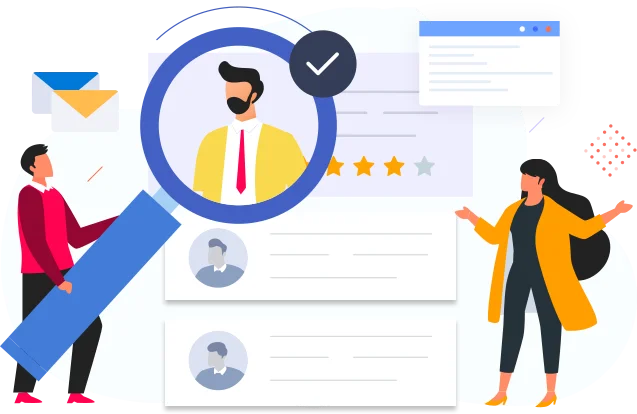 At a Glance: Why Choose Net Solutions as Your ReactJS Development Partner?
Since the inception of ReactJS in 2013, we have offered the full range of development services using this lightweight, declarative framework for all sizes and types of businesses, from startups and enterprises.

Thanks to our extensive experience in creating award-winning apps, we have a full roster of seasoned professional ReactJS developers who are well-versed in developing customer-centric applications.

Our core competency is in designing, developing, and deploying lightning-fast, high-performance cross-platform applications from scratch.

We are SEO experts and know how to optimize page load, which only enhances ReactJS's built-in benefit of fast rendering.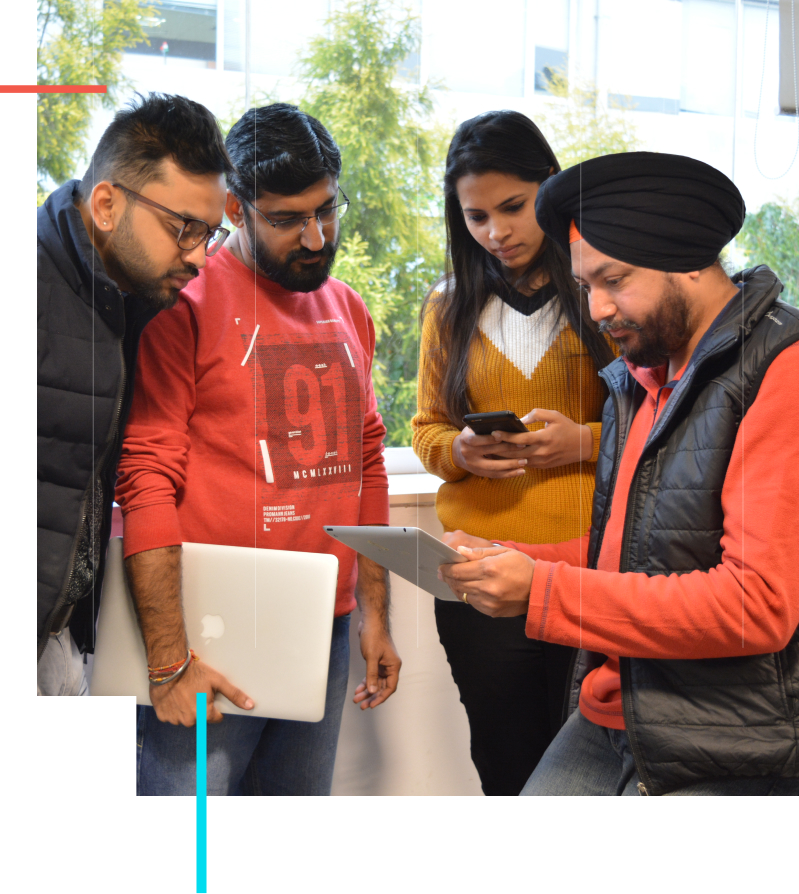 Customer Testimonials From Our ReactJS Development Services
What is ReactJS development?
Simply put, it's all aspects of using the ReactJS framework to create a web or mobile app. Our ReactJS development services include ideation and conception, strategic planning, designing, development, testing, and deployment using the popular open-source framework.
We especially appreciate this open-source JavaScript library for empowering our team to design and build beautiful, robust user interfaces. Our developers count on ReactJS for easy collaboration to build lightweight, responsive, interactive apps, thanks to its beneficial features, including reusable components, declarative Document Object Model (DOM), and one-way data binding, among others.
Are JavaScript and ReactJs the same?
Not exactly! But they are related — while JavaScript is a programming language used to build interactive, dynamic web applications, ReactJS, a JavaScript library, is used to build user interfaces. Developed by Meta (then Facebook) and currently maintained by a community of developers, ReactJS is a go-to resource to simplify building complex, robust user interfaces, thanks to how easy the framework makes it to build reusable components.
To recap, the big difference between JavaScript and ReactJS is that React is all about user interface creation, while JavaScript is a more encompassing and general-use programming language. While they can be used in concert, they also are frequently used separately.
What can ReactJS be used to develop?
This potent front-end JavaScript library is ideal for developing dynamic UI for a large variety of digital solutions. This includes:
Web pages (SWA, PWA)

Chat apps

Web applications (enterprise and otherwise)

Dashboards

Streaming solutions

Social networks

Specialized software (i.e., eCommerce)