Feb 20, 2020
Net Solutions is excited to announce that we have received another great review on our profile on the B2B site Clutch! Clutch provides companies with the resources necessary to connect with the best agency or consultant for them. In almost two decades of digital consulting, Net Solutions has learned what it takes to take your business to the next level.
We specialize in building personalized digital solutions in the form of web apps, mobile apps, and machine-learned insights engines for a variety of industries including, but not limited to, Automotive, Retail, Healthcare, EdTech, Advertising, Marketing, and Business Services. Over the years we have won multiple awards from tech partners and companies such as Adobe, Microsoft, AWS, and Google.
We are very thankful to our customers who have reviewed our work on our Clutch profile as it inspires confidence in the minds of potential customers about our ability to help them.
A project we finished at the beginning of this year, with a focus on building native mobile applications in iOS and Android for a large energy trading and distribution company. We gave our client innovative suggestions and communicated well throughout.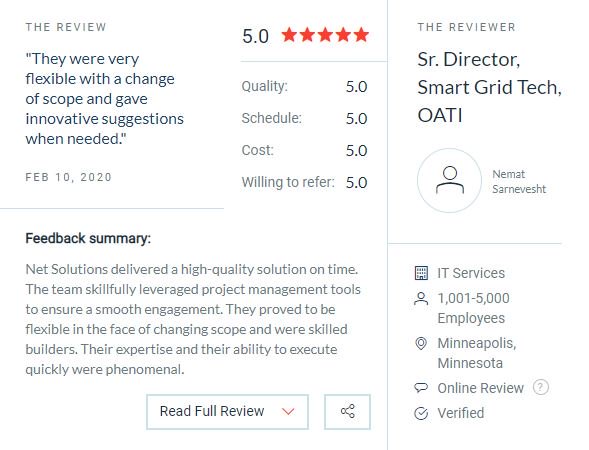 "On time delivery with the highest quality. They were very flexible with a change of scope and gave innovative suggestions when needed."
-Nemat Sarnevesht, Senior Director, Smart Grid Tech, OATI
The company's in-house development team was too small for the job at hand. The client appreciated our documentation process and making sure everything is fully accounted for.
"Once you start working with them, you realize their communication skills really stand out. The way they impress us with designs is rare to find among offshore partners. Their office is very impressive. We've always gotten very good feedback with the design and ease of use."
-CEO, Internet Company
Clutch's partner review site - The Manifest - is an extension of Clutch and provides valuable resources to the readers in the form of how-to guides for everyday business challenges, high performing agency shortlists, and data in various industries.
Net Solutions features on The Manifest as the number one partner in the top 50 Software Developers in Canada .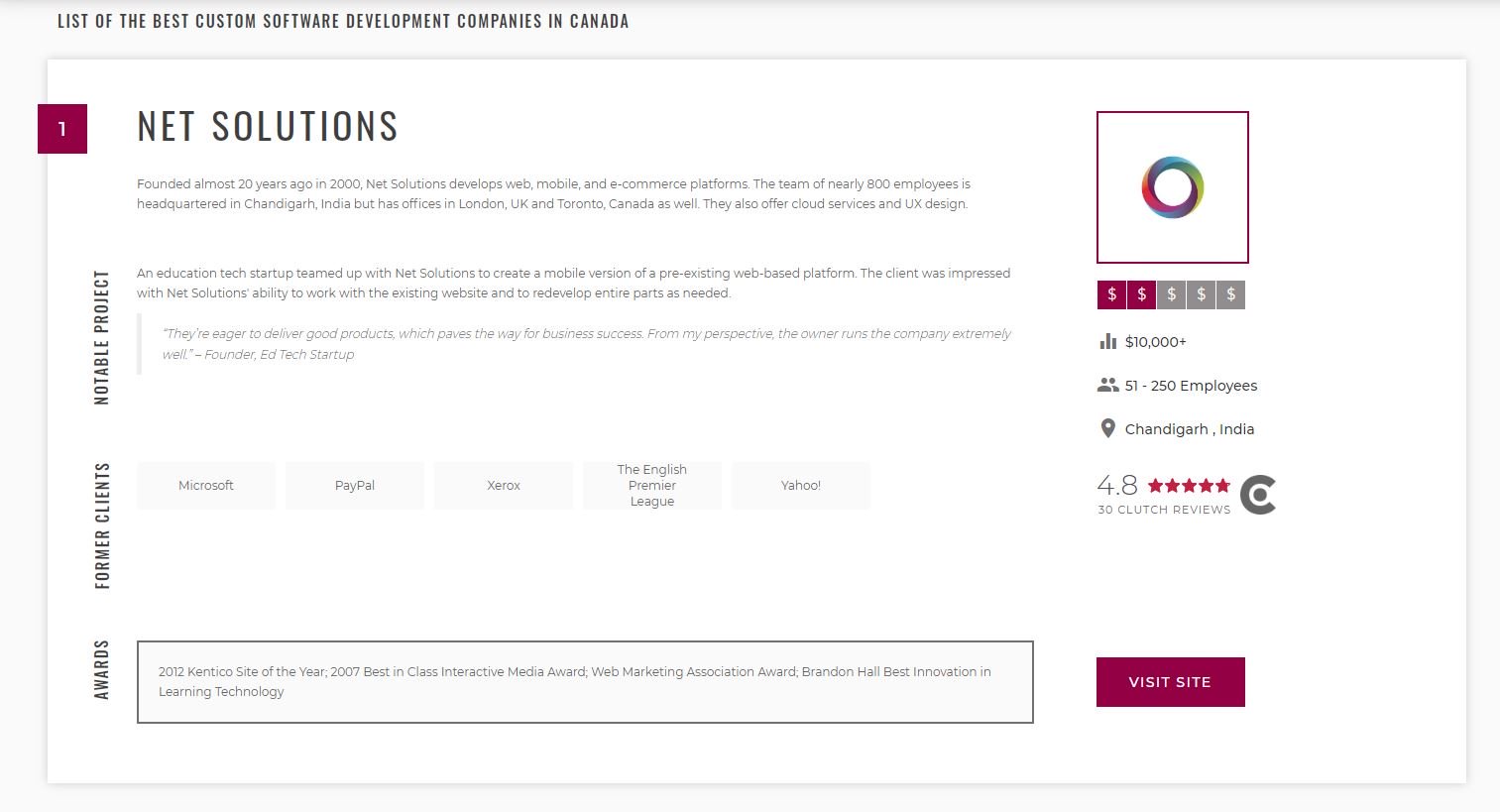 We are always looking to build new relationships and create great, new products for forward-thinking companies. If that sounds like you, reach out today!